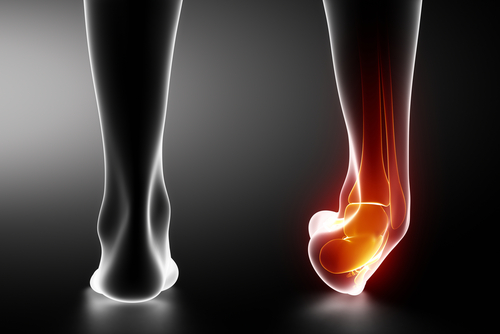 Knee pain and injuries affect a massive portion of the population, with two out of every one-thousand people being treated for knee pain and injury every year.
The causes for this are many, such as sports and recreational activities. People of all ages report knee pain and injuries all the time. Many people struggle through their knee pain without even knowing what caused it.
Ankle injuries are also common. Every day more than 25,000 Americans sprain or otherwise injure their ankle. More than a million are treated every year in emergency rooms. The most common forms of ankle injury are sprains and fractures.
Here we will take a look at ankle and knee pain, common injuries and how they can affect one another.
Ankle and Knee Pain Causes
The most common way that ankles and knees are injured is in sports-related activities.
Unsurprisingly, this affects younger people the most. Those between the ages of 15-24 are most likely to report knee or ankle injuries.
However, this is not the only way that people injure themselves.
Many adults report injuries that occur at work. Most of these are from lifting heavy loads or slips, trips, and falls. The elderly are most often injured by home structures. Stairs, ramps and uneven flooring are the primary culprits here and can result in tendon and bone damage.
What Happens When You Sprain Your Ankle?
A sprain is when you twist or roll your ankle. This can cause ligament damage. Ligaments are what holds together the ankle joint.
It is also possible to strain and damage the tendons of your ankle and foot. As most of us know, spraining your ankle can be extremely painful.
Often those who sprain their ankle will report a pain that runs from their ankle to their knee. This radiating pain can make it feel like the entire leg is injured. The cause of this pain is usually due to the structures inside the body that connect the two.
What Connects the Ankle and the Knee?
The ankle and the knee are connected by more than just bone.
The fibula, a bone in your lower leg, connects them directly. This bone also connects to the other bone of the lower leg, the tibia. Together, these bones help support the movement of the knee and connect to the ankle.
There are also tendons, such as the plantaris tendon, that runs from your knee to your heel. It connects to the Achilles tendon and the calf muscles.
How Does an Ankle Injury Affect Your Knee?
Both joints manage the weight load of our bodies as well as walk. They do this in different ways, but their activity is linked. In some cases, both joints are damaged by the force of the injury.
In this case, you may experience pain from knee to foot. When this happens, it can be easy to miss if the ankle or the knee is injured. One may be more injured than the other. The trauma of the knee injury, for instance, may not be immediately felt.
Can a Knee Injury Cause Foot Pain?
We all know that foot injury can cause knee pain. If you have ever had to limp for an extended period of time, then you know just how sore your knee can get.
What many people don't realize is that the effects go both ways. All joints are connected via the tendons and muscles of our bodies.
Often a knee injury that causes the foot to be placed awkwardly can cause considerable pain. This pain can manifest in either or both feet. Due to the effect on the lower leg, such injuries can also be a cause of ankle pain.
Other conditions can affect your ankle and knee pain as well. The presence of Osteo-arthritis (OA) in your knee can also cause pain.
A weakening of the knee joint due to OA has also been found to cause foot pain. If you are an elderly person who is experiencing unusual pain in your knee that radiates all the way to your foot, you should seek medical help.
Treating one problem may relieve your other symptoms.
How These Injuries Can Affect You
Injuring your lower leg, including the knee and ankle joint, can cause extreme pain. It can make it difficult to walk. Such injuries can cause you to miss work and recreation.
If the pain is severe enough it can make even the most basic of tasks incredibly painful.
Make Sure You Get Treated
While all of us can relate to ankle and knee joint pain, it is not always severe. Understanding when to see a doctor is important.
If you have persistent symptoms and over-the-counter treatment does not provide lasting relief, go see your doctor. They will often refer you to a specialist in treating these types of injuries.
Reclaim Your Quality of Life
While so many people of all ages experience ankle and knee pain, you don't have to suffer endlessly. Seeking treatment and informing your health care provider of all your symptoms can get you the help you need.
While there is no way to prevent accidents and injuries, knowing how all of these body systems work together is imperative. Instead of spending another day in incredible pain, go and seek the help of a medical professional.
Orthopedic surgeons specialize in repairing injuries to the bones and joints. Those that specialize in foot and ankle injuries, such as David S. Levine, MD can help you.
Whether your injury was caused by sports or simply a slip and fall, they will know how to treat you specifically. Don't make the mistake of thinking that twisting your ankle or knee can't hurt the other joint. Contact us today to get your injury inspected and treated.